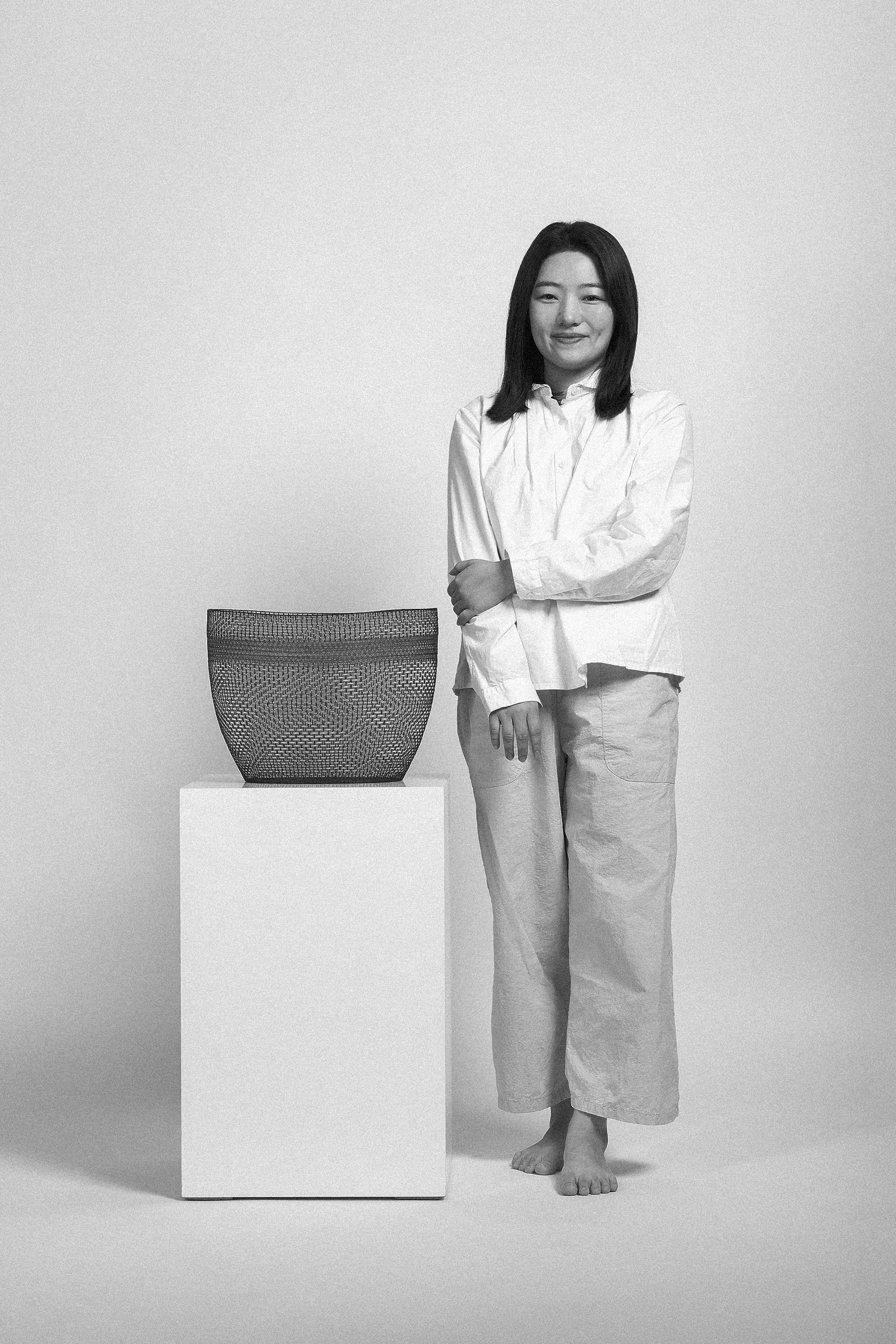 "Oh frabjous day! Callooh! Callay!" Lewis Carroll once wrote of Friday's coming. Ok, he didn't, but we certainly feel the same sort of excitement at the fact that the weekend is finally here. And with it, of course, a whole new batch of the week's most stylish news! Gosh, what a treat. From the dawning of a new era at a Margate-born beauty brand to know to new drops from everyone from Alexander McQueen to WARDROBE.NYC, Chloé to Yeezy Gap, this week's résumé is chocka block with the chicest, most shoppable dispatches from le monde de la mode. You're welcome. Here's what's in fashion.
Miu Miu celebrates its eclectic clique of muses
There are few houses out there doing it quite like Miu Miu. There's the near-single-handed revival of the micro-mini, that Rihanna pregnancy look, and, of course, the cadre of muses that the brand has enlisted, all contemporary icons in their own right. In Miu Miu's bold-yet-tender AW22 campaign, a selection of them appears. Actors Sydney Sweeney, Emma Corrin and Demi Singleton are joined by model, activist and author Emily Ratajkowski, as well as by faces that walked the house's show in Paris: Maty Drazek, Amber Later and Jade Rabarivelo. Each entirely distinct, they collectively embody the "youthful, dynamic, rebellious and free" spirit of both the brand and the collection; an "attitude", as a press release puts it, that "[eschew] gender binaries, …a state of mind that connects the like-minded."  We can't think of any other clique we want to be a part of more. MS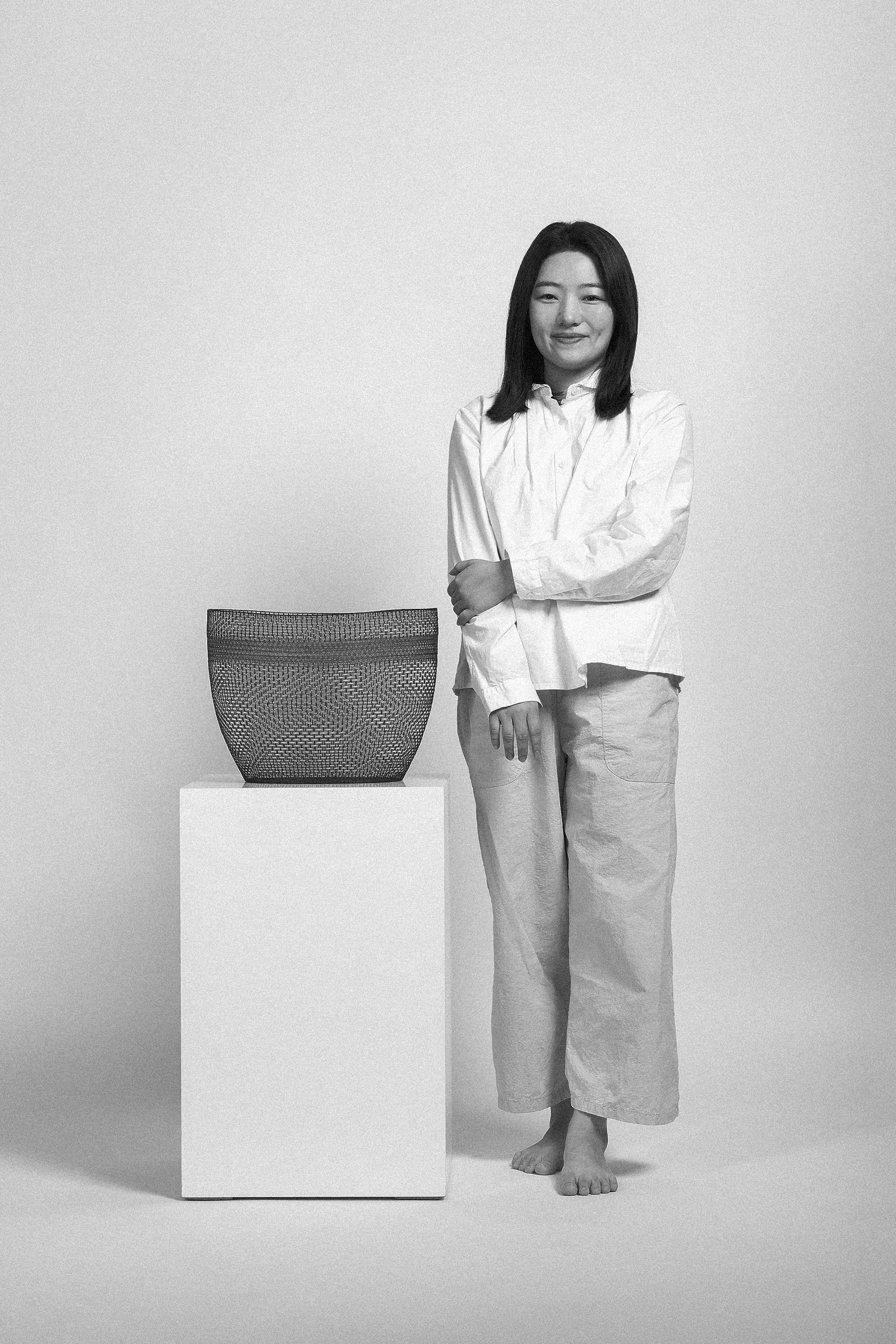 Dahye Jeong. Image courtesy of LOEWE
And the winners of the LOEWE Craft Prize and Studio Voltaire Award are…
Spanish fashion house LOEWE are famed for supporting the next gen of creatives across fashion, art and design practices. Now, they've just announced the winners of two of their most coveted awards: the LOEWE FOUNDATION / Studio Voltaire Award and the LOEWE Craft Prize. The latter has been given to Beatrix Pang, a Hong Kong based artist who has done significant work in independent publishing, promoting zine culture locally and creating queer library spaces across the Asian diaspora. With the award, Beatrix wins a residency at Studio Voltaire in London for a year, with her housing, living costs, travel, materials and production all covered for by LOEWE along with a bespoke mentorship programme. For the Craft Prize, that award has gone to Dahye Jeong, a young artist from Korea who has been reviving and updating a lost traditional hat-weaving technique from 500 years ago to make horsehair baskets. Special shout outs also went to the finalists Andile Dyalvane, an artist inspired by Xhosa culture and the Cornish landscape, and Julia Obermaier who has completely reimagined classical jewellery construction methods. We can't wait to see all the future works from these inspiring creatives. TG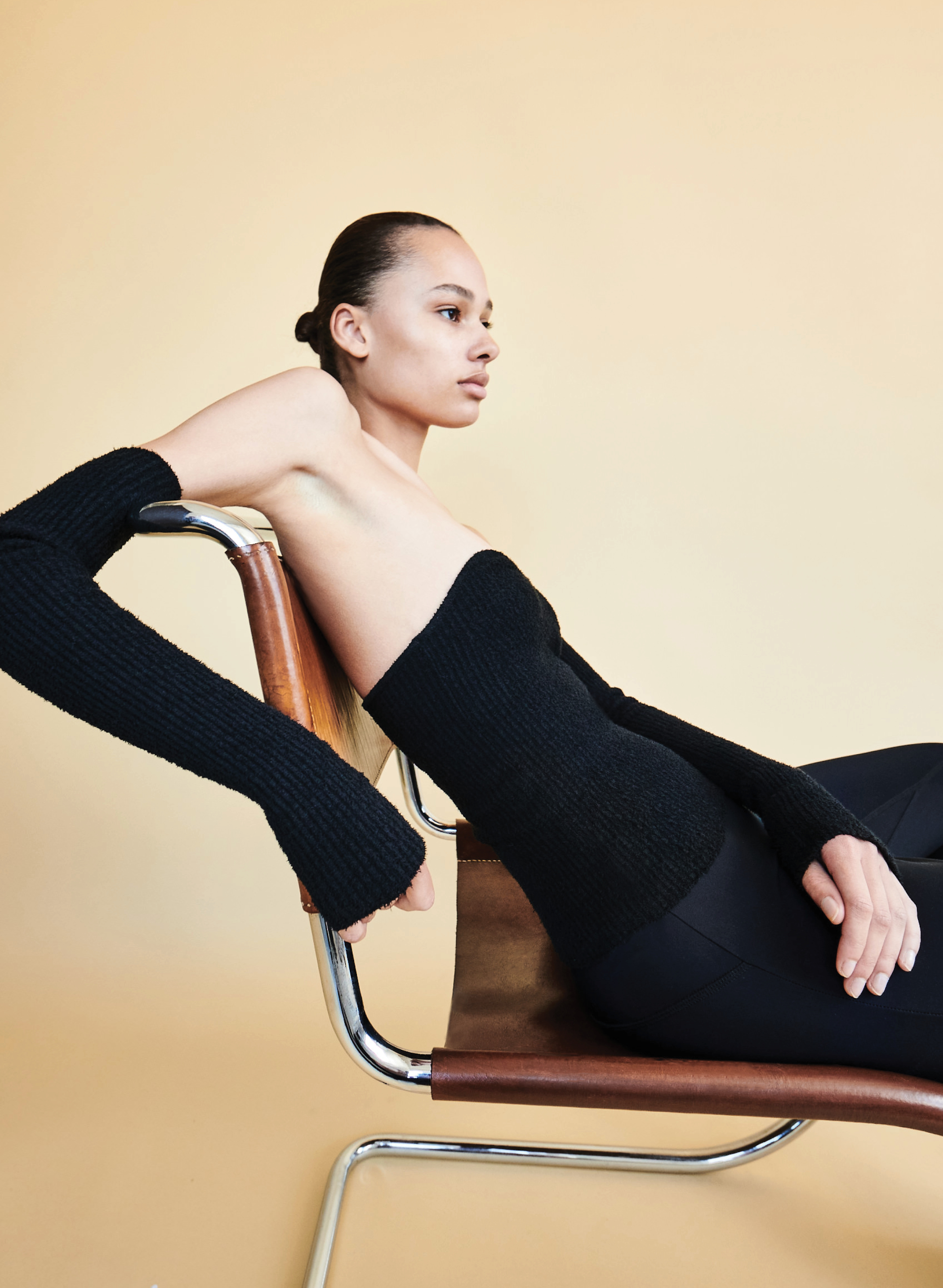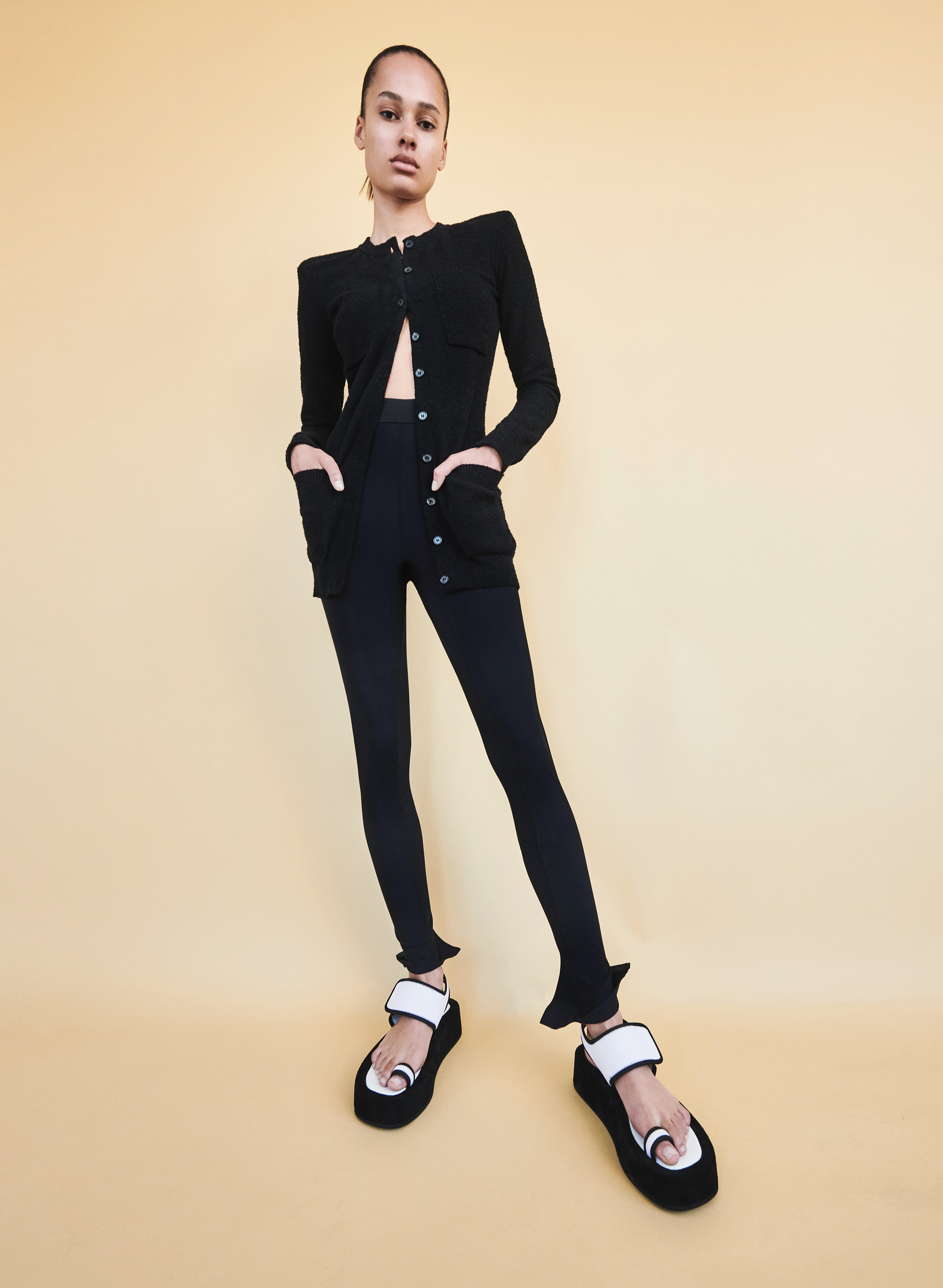 Image courtesy of WARDROBE.NYC
WARDROBE.NYC's latest collection is a real stretch
Ever found the task of shopping for individual garments and then having to assemble them into looks a bit of a chore? If so, consider Josh Goot and Christine Centenera your patron saints. The co-founders of WARDROBE.NYC, they pioneered an approach to shopping for entire, perfectly-coordinated wardrobes at a time, delving into a particular fashion category with each collection. Previous offerings have seen them offer innovative capsules of streetwear, tailoring and even a collaborative drop with Carhartt WIP. Their latest release, Release 09, sees them broach the theme of Stretch. Comprising eight staple garments in a luxurious matte black stretch knit, the collection's square-neck dresses, back-zippered leggings, bandeau tops and sleeves are a result of Josh and Christine's shared desire to introduce new silhouettes into the WARDROBE.NYC language. "Knitwear is a foundation to my summer wardrobe and something we wanted to realise in a clear and concise way," Christine says. "We haven't explored body conscious or figure forming designs before, so this is a fresh take on our codes of minimalism and practicality." A further addition to the New York label's world this season is its first-ever footwear – the Sandal. Crafted in leather, suede and neoprene, the shoe features a single toe and ankle strap, echoing the brand's signature minimal-yet-practical design aesthetic. Head here to shop the latest drop now. MS
Alexander McQueen's versatile SS22 trainer is out now
Remember that white trainer that was paired with beautiful ball-ready gowns and cut out blazer suits at the Alexander McQueen SS22 show last October? Well it was called the Sprintrunner and a new film from the house showcases its full potential. Worn by pop star, dancer and Hustlers actress Mette Towley, she twirls, spins, kicks and pirouettes in the chunky white footwear with black soles and inner detailing in a dramatic and visually stunning film by Sophie Muller. On closer inspection of the trainer, it also features an intricate and unique rose print on the side that subtly holds the letter's A and M within its petals. The Sprintrunner also comes in other colours too, including bone, blush and vibrant red. Watch the film above and check out the Sprintrunner from alexandermcqueen.com. TG
Yeezy Gap finally lands in stores
Steezy Yeezy fans, your time has come. At last, Yeezy Gap product is finally landing in stores. That's right, no more instant sell-outs online – you can now get your hands on some of the most sought-after stash on the world wide web  in the flesh, including a selection of pieces from Yeezy Gap's holy grail line: Yeezy Gap Engineered by Balenciaga. There is, of course, something of a catch. The only physical store set to stock the product is Gap's New York flagship in Times Square. And given that it dropped yesterday, by the time you're reading this, there's a good chance it'll all be gone. It's not all cause for despair, though. The drop will also be available in select Gap stores across the US, as well via Gap and Balenciaga's respective web stores. Oh! And if you're based in Chicago, Miami or San Francisco, keep your eyes peeled for some imminent news. On your marks, get set… MS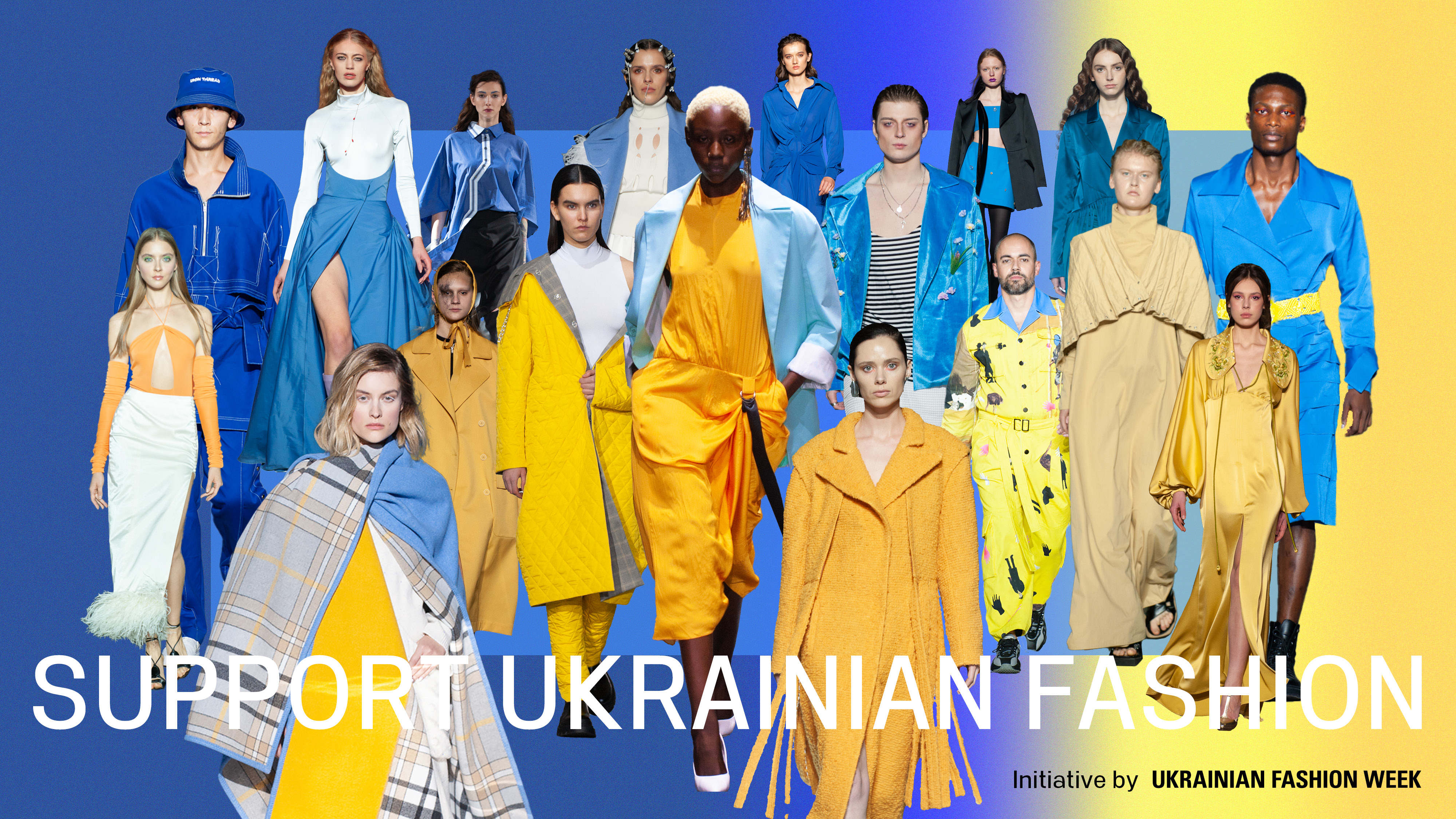 Image courtesy of Ukrainian Fashion Week
Ukraine Fashion Week is going global
For 25 years, Ukrainian Fashion Week has been going strong, showcasing the best ready-to-wear designers of Eastern Europe each season. For SS23, however, due to Russia's ongoing invasion of the country, the usual showcase won't be going ahead. Instead, an initiative has been set up for Ukrainian designers to showcase their work at other fashion weeks across Europe and the US and ones in Berlin, Brussels, LA and more have already stepped up and offered their support. "Since the full-scale Russian invasion of Ukraine, we have all been living in a state of incredible stress and survival that everyone feels in every corner of our country," says Iryna Danylevska, founder and CEO of Ukrainian Fashion Week. "However, Ukrainian designers found the strength during the war to create new collections to tell the whole world about Ukrainian resilience and courage, as well as to show Ukrainian national identity through fashion, which is an integral part of Ukrainian culture." Keep your eyes peeled for these resilient collections during the SS23 season. TG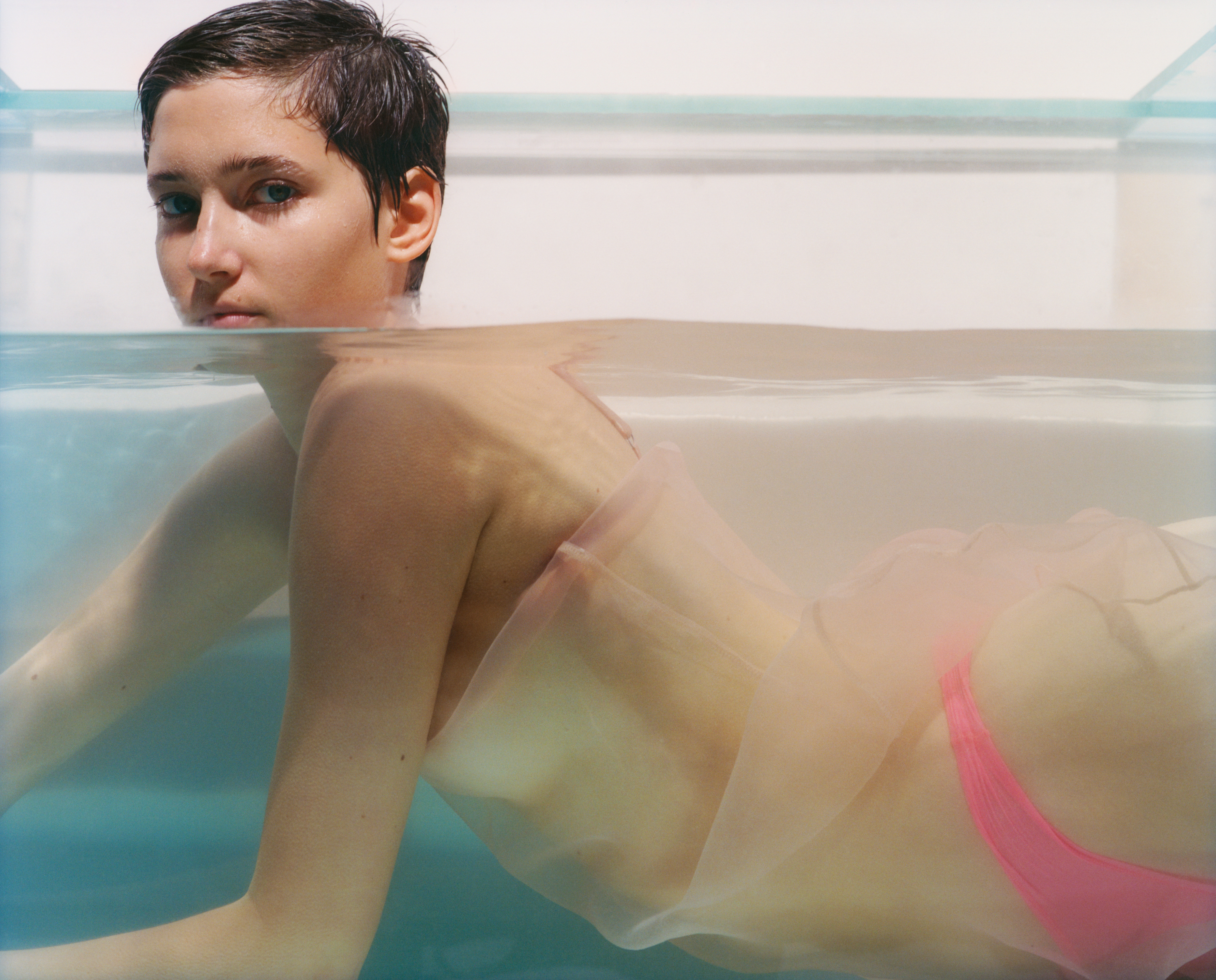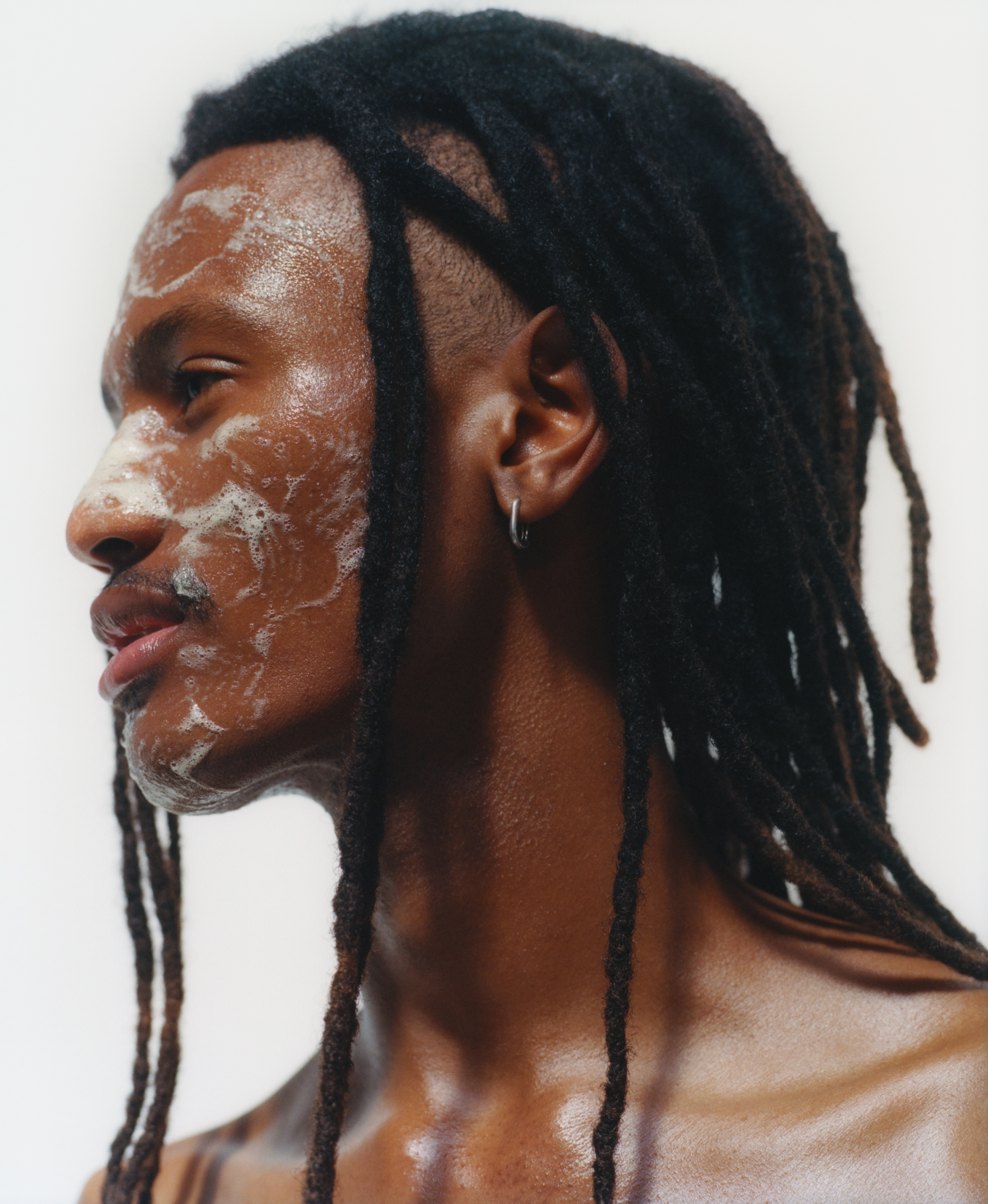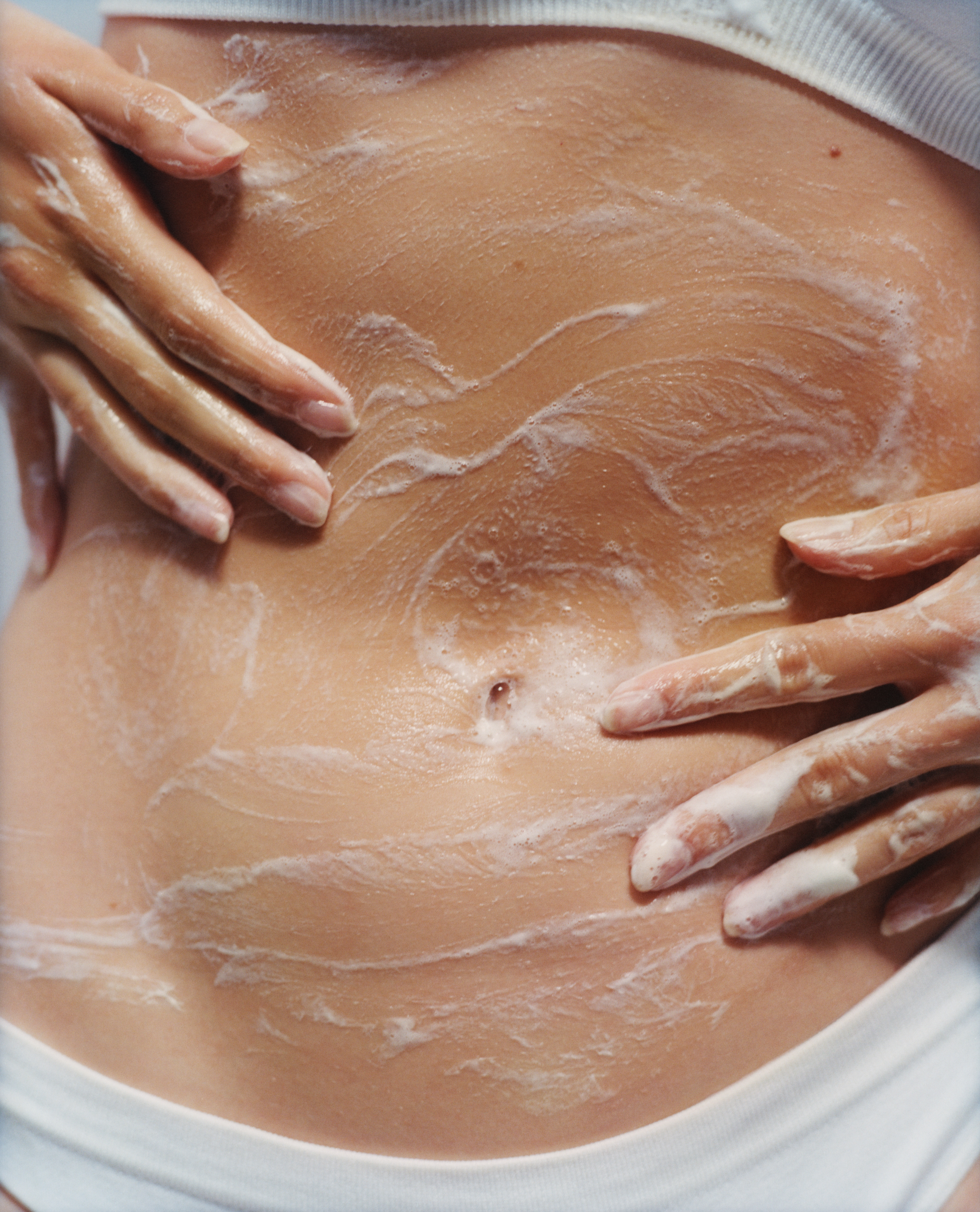 Images courtesy of Haeckels
Haeckels enters a bold, beautiful new era
Beauty is a field in which the quest for a more sustainable industry has been marred by unique obstacles. The relatively short lifespan and often-excessive packaging of beauty products have historically fuelled an alarming throwaway culture, only accelerated by the breakneck speed of the beauty trend cycle. It's made it a tricky environment for brands striving to action meaningful change to thrive in. One player that has done a stellar job of navigating the industry's stormy waters – and setting a blueprint for fellow players to follow – is Haeckels. Born 10 years ago as a niche, marine botanicals led skincare line on the Kentish coast, the brand has bloomed into a fully-fledged stalwart spanning skincare, scent and home products.
This week, the brand announced a bold new chapter: Haeckels 2.0. Along with a sleek aesthetic overhaul of its branding and packaging, this new dawn also sees the entire skincare line repackaged in containers created using vivomer, a pioneering, plastic-like vegan material that returns to the biosphere (i.e. you can chuck your empties in your compost bin) within 48 weeks. And on the home front, Haeckels have introduced candles in pastel-toned sand-blasted glass holders, with the same materials used for the refillable bottles of the brand's exquisite hand and body soaps, shampoos and conditioners. "For Haeckels, this new identity represents ten years of hard-work pioneering new materials, new science and new sustainability credentials," Charlie Vickery, Haeckels' Managing Director, says. It "represents a cumulative vision for the future, a line in the sand for all to follow," he continues, "a unified future where sustainability and design can sing harmoniously whilst focusing on science." To launch the new Haeckels, the brand has even put together its first-ever campaign, enlisting photographer Laura Jane Coulson, creative director Nellie Eden and set designer Patience Harding to create an image series that embodies the calm, clear-minded ethos of its new chapter. Keen to dive headlong – or nosefirst – into the  rejuvenated Haeckels universe? Well, head down to the newly redesigned Haeckels House on Broadway Market in East London and step into beauty's future.  MS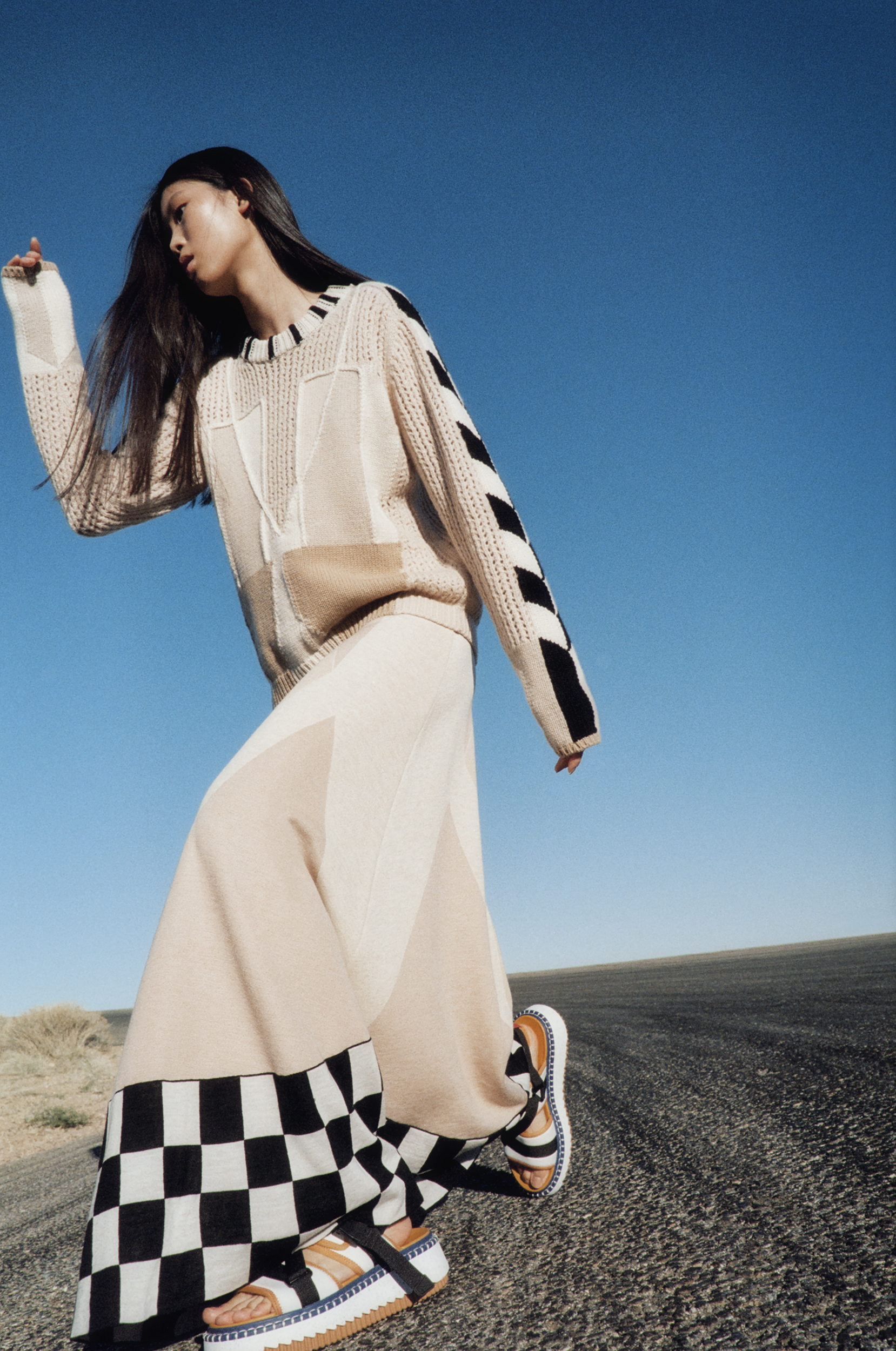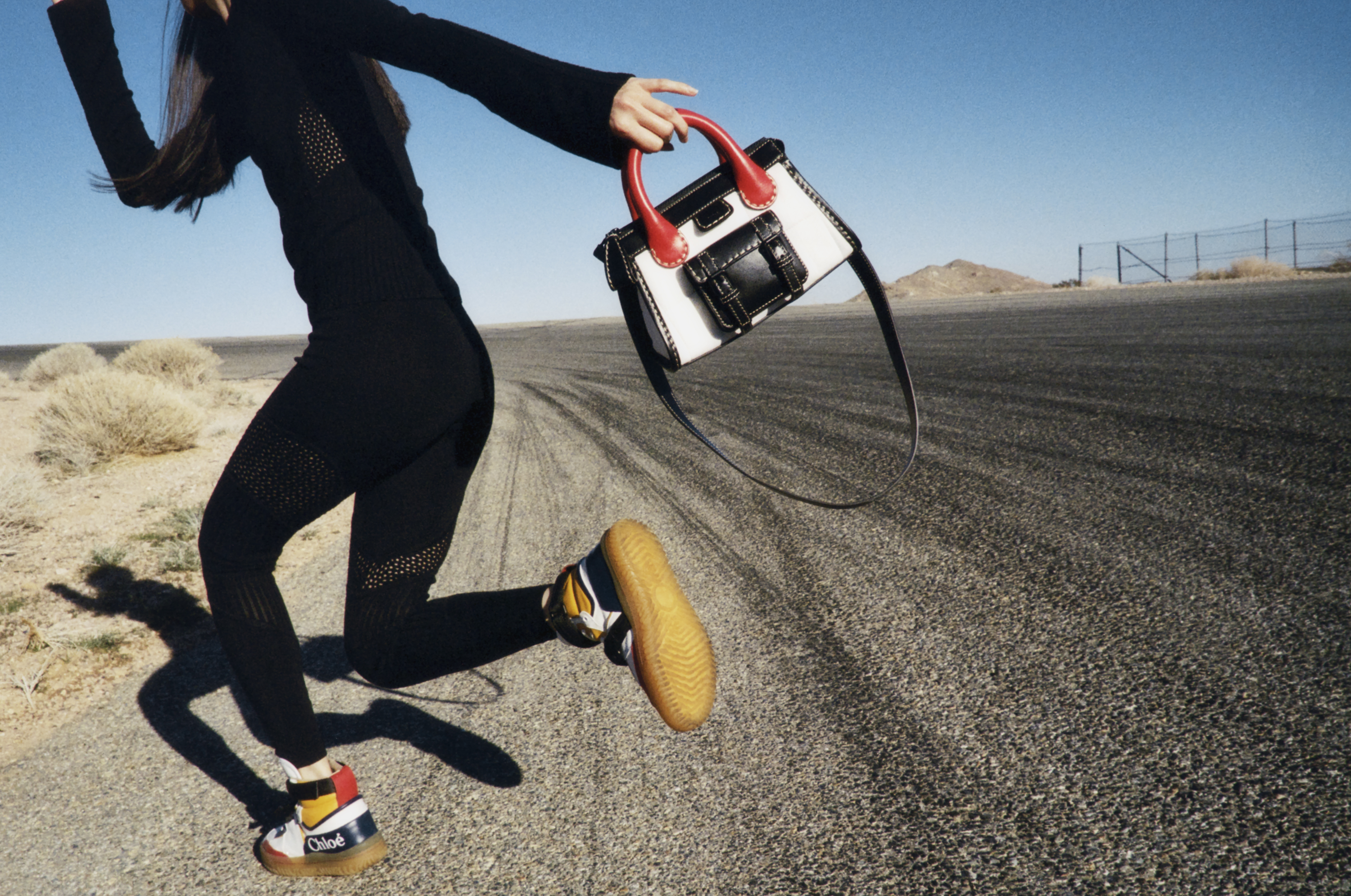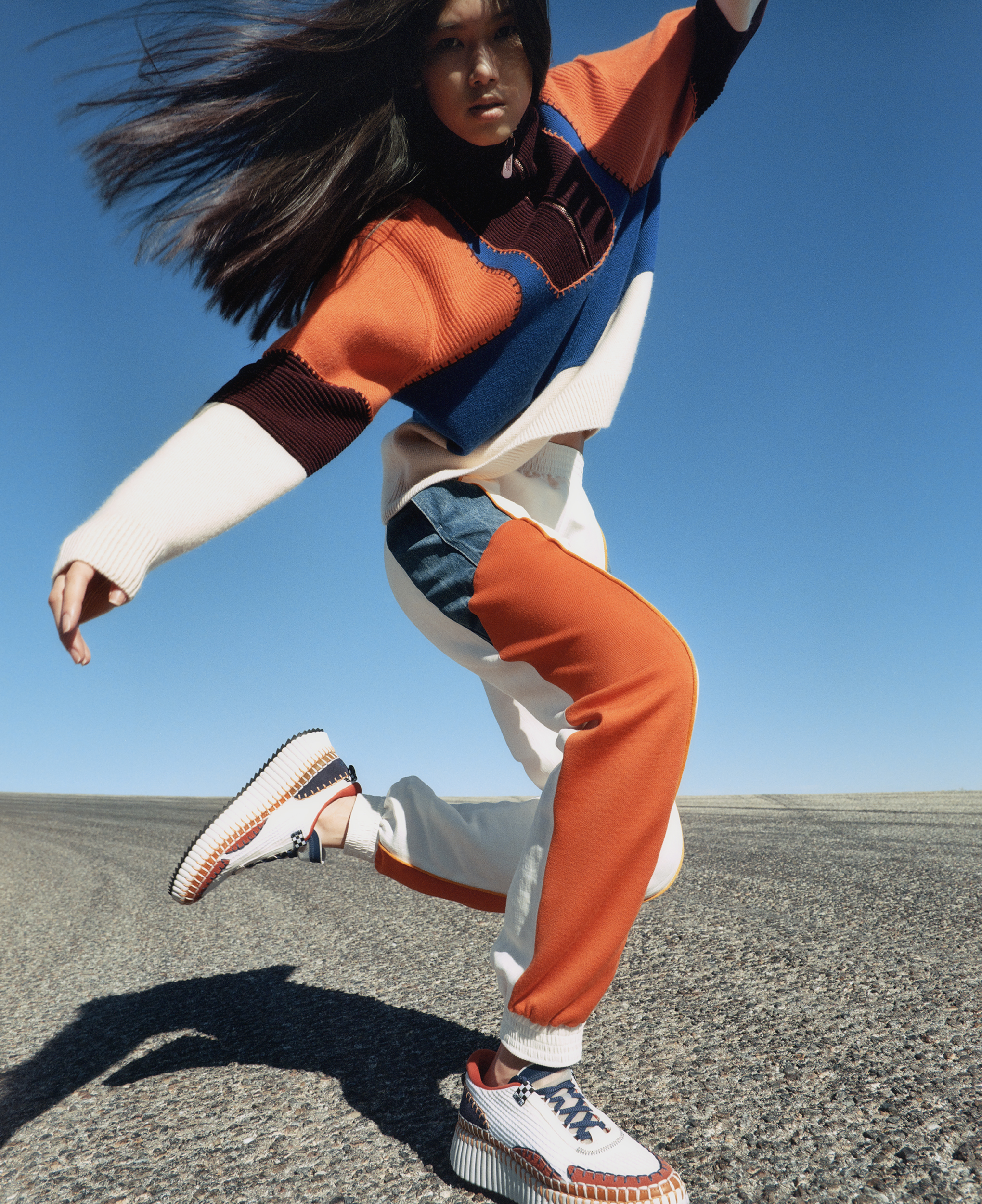 Photography Zoe Ghertner. Images courtesy of Chloé
Chloé's new collection is for the Fast Girl
Have you never missed the two minute window in which to take your BeReal each day? Do you strut everywhere you go like a model on the runway, Google maps saying it will take you 10 minutes to get to your destination but you know you'll make it there in 7? If you see a queue of more than five people do you just leave? Is your favourite singer Charli XCX? Then you, my friend, might be a Fast Girl. "Fast Girl is about a female character that moves very fast both in the digital and the physical world. But she does it with precision. That's the sign of a master. Fast and exact," says Gabriel Hearst, creative director of Chloé about the inspo for the house's new capsule collection. Featuring streamlined silhouettes inspired by the bodies of race cars on leggings and jumpers, with jets of bold oranges and royal blues among the whites and blacks to give that Formula 1 feel, there's also leather gloves, sun visors and colourful Nama Sneakers. Then, other pieces such as a fringe bag reimagine the dynamic racing flag print into a chic abstract woven design. Start your engines girls — the collection is available now to buy at Chloé stores or online. TG
Follow i-D on Instagram and TikTok for more fashion.